The project involves people from 16 of a total of 18 Departments of the University of Pavia: it is important to notice that, despite the scientific subject, project applications and outcomes are topic of great interest also for researchers coming from humanities. Actually, 3D printing and additive manufacturing are expected to have a great impact on the industrial production systems and on the job market in the following years.
In the following scheme we present UniPV departments contribution to the five main pillars.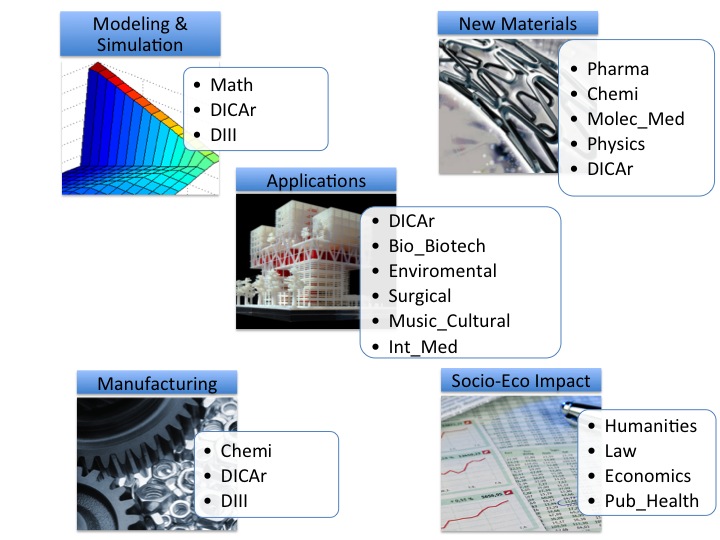 Here below are listed all the UniPV Departments involved in the project and the number of people that have expressed their interest into the project and will give their contribution. Many of them are already working on research topics related to the project activities.
To date a total of 67 people are involved in the 3D@UniPV project.
For more details, visit the People page.