World Water Day 2018
On March 22, 2018 Erica Rachetti and Carlo Delconte presented the preliminary results of INTEGRON at the event: "World Water day: local researches for a global impact", jointly organised at University of Milano-Bicocca  with the outreach and dissemination coordinators of CARIPLO Foundation winning projects.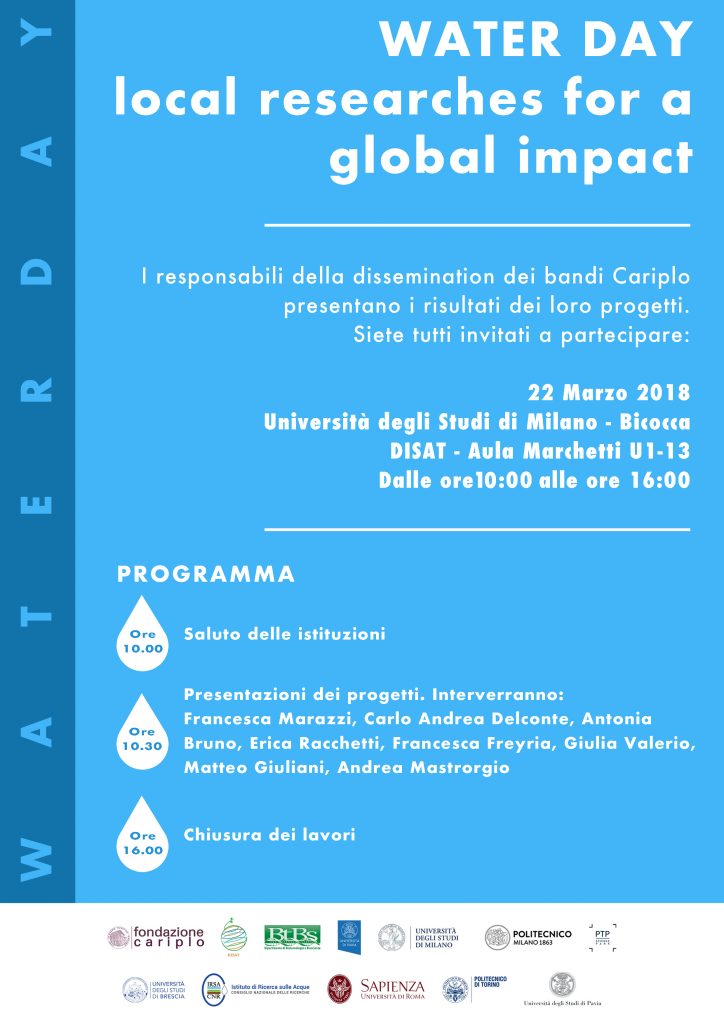 As part of the "Dissemination to the civil society and the scientific community" work package, between September and November 2017 we designed a series of activities targeted to high school students, aimed at illustrating  the science behind INTEGRON project and its practical applications. Based on the discussion with the key informants involved in the Social Network Analysis, one of the pillars of the socio-hydrogeological approach, we decided to involve in the dissemination activities a High School for Agricultural Sciences in our study area, hence to engage with the future generations of agronomists, farmers and breeders.
To this end, our colleague Erica Racchetti of Parma University, presented  the nutrient mass balance they are working on, and discussed with the students on how to make the calculations and the relevance of the information retrieved with this analysis.
In addition, a field work in the spring belt area was organised to give them some hands-on experience with in situ measurements and samples collection.  Following the field work, coordinated by Carlo Delconte, Raffaella Balestrini (CNR-IRSA) and Erica Racchetti, participants performed the chemical analyses on collected samples to gain a better understanding on the importance of sound monitoring actions and the information needed to perform a water quality assessment.
Subsequently, Viviana Re and  Arianna Musacchio (UNIPV) illustrated the social processes taking place when water is a scarce resource, and farmers compete for its exploitation, using the River Basin Game developed by the Twente Water Centre.
During our last meeting, we summed up all the activities, and Prof. Elisa Sacchi (Pavia University), coordinator of INTEGRON, illustrated the main outcomes achieved in the first half of the project.
In addition, since we are really interested in hearing the voice of the young generation on the issues we are working on, we asked all the participants to prepare a poster presentation illustrating their perception of science and of the role of scientists.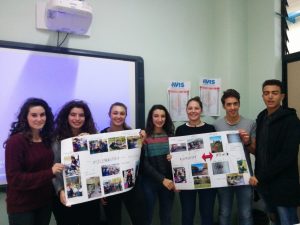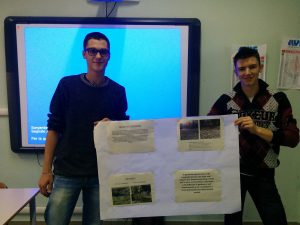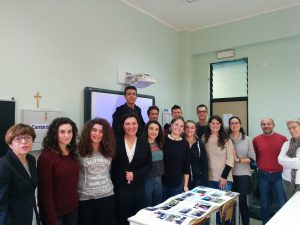 World Water Day 2017
On March 22, 2017 Erica Racchetti participated at the "Fiumi di Primavera (Spring Rivers)" event organised along the banks of the lakes of Mantua by Labter Crea. Erica presented a poster and a we-lab (i.e. a platform with a photometer and a microscope of DNAPhone), to show teachers and students the analogies of the Lombard rivers (Ticino, Adda, Oglio and Mincio), and above all to discover science by playing with new technologies!